For a long time I've been searching for a perfect leopard faux fur coat. 

How happy was I to see that H&M sold just what I was looking for! 
But, a smart girl that I am, I waited to buy it. Now it's mine, I've got it at the sales at -60% off.
Nothing like a good bargain! I'm so happy with it. I'm a major sucker for leopard print. A perfect dress is still on the search list... 
 Another addition to my faux fur collection. At this moment I have 10 faux fur coats. I always say: "A girl can't have too many... " 
The good thing about this one is that it can be worn in a real classy 50s or 60s way or with a little rock'n'roll twist. I opted for the second version, but in a subtle way, ' cause I had to go to an exam like that.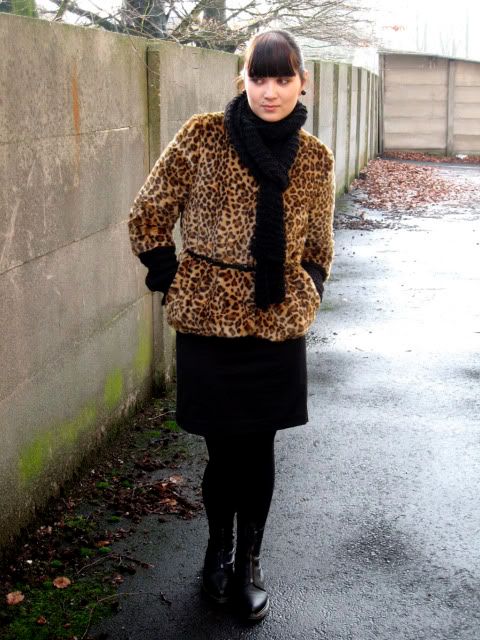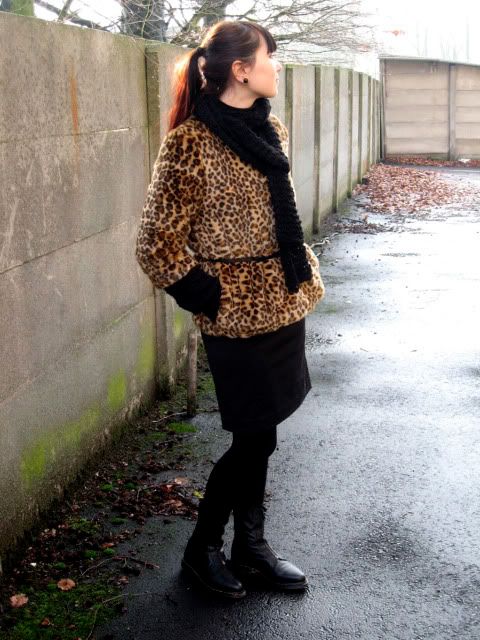 The scarf is actually DIY. It's really long and really loosely knitted with holes in it. 
But you can't see it here, I'll take some better pictures next time.
You already can guess where my inspiration came from.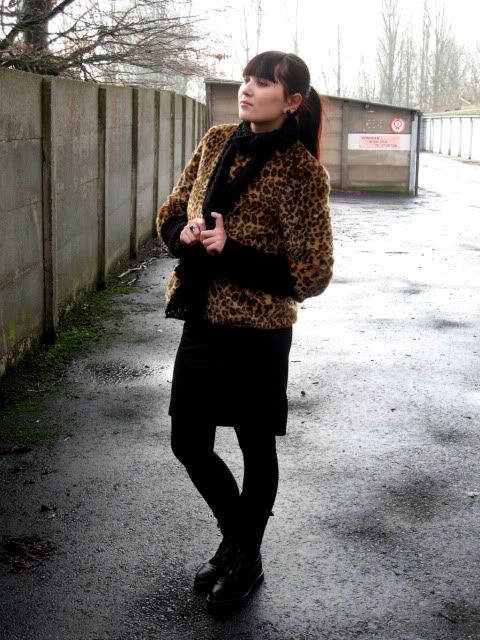 The Dr. Martens that I wore, are one of my favorite shoes ever. I got this pair last winter. 
The zip front and the pointed toe make them a bit different from the rest of Martens collection.