Today I want to show you an exquisite piece by Charles James.

It's a quilted silk evening jacket from 1937. 
This jacket was far ahead of it's time, now it still looks modern and fresh.
All of his work was amazing, but this jacket is one of a timeless pieces. 
The jacket and the dress are now in the collection of Victoria & Albert Museum in London.
It reminds me of the Moncler Gamme Rouge fall 09 collection by Giambatista Valli.
The collection was inspired by the style of the Russian tsars on the V&A exhibition.
I love the fragile look of this collection.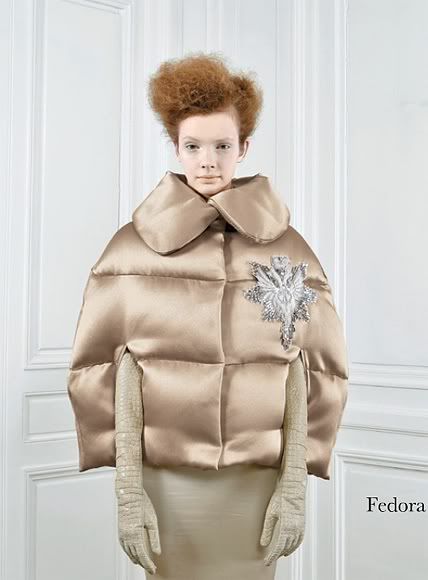 Steven Meisel made some beautiful campaign shots of Sasha for this collection.
This Junya Watanabe pieces from f/w 09 collection are a great alternative for the people who prefer a darker look.