Yesterday was my first exam, I think it went well. It was Fashion & Design after all.
I also finally saw my best friend whom I missed for three weeks. We went out for dinner and did some small shopping. I scored the Zara tutu dress in the sales and a bright vintage yellow sweater.
By the time I got to my bf's place I was exhausted, we watched "The Runaways" and both loved the movie. Kind a hooked on Joan Jett right now.
This outfit is military inspired, the folklore Russian scarf adds an ethnic detail to it.
Usually black and comfortable outfits or something like this is my daily uniform.
Excuse me my tired face in the pictures...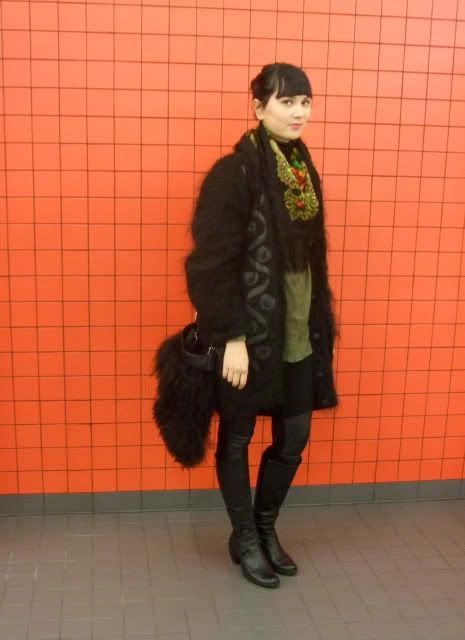 Mondriaan background rules!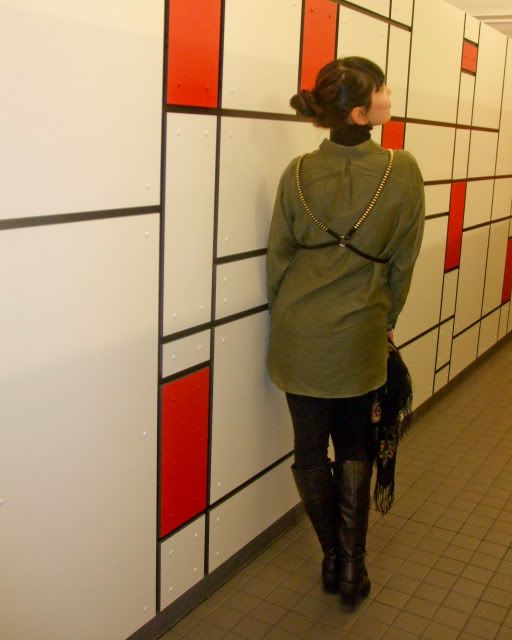 And a few shots outside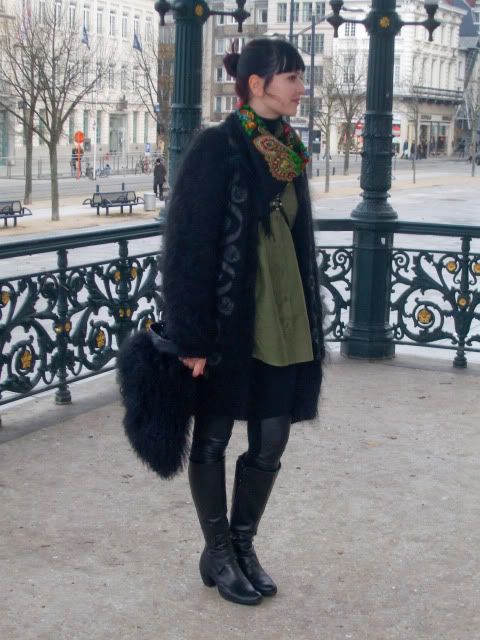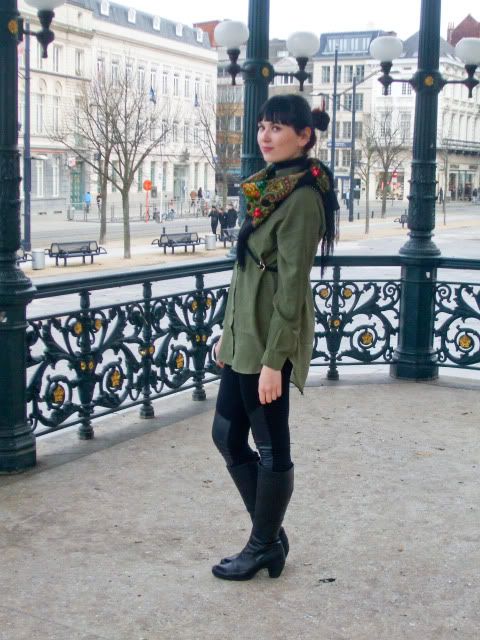 Wearing: Vintage wool cardigan, Ken Mongolian fur bag, H&M leggings, shirt & harness, Sacha boots, Russian folklore scarf.