Although I wear a lot of black I enjoy colored accessories and make-up.
These are my new additions.
1. After lusting over the eyeshadow palette of Coastal Scents for a year, it's finally mine.
There're 88 beautiful colors and I can't wait to try them out.
This rainbow of color makes me happy just looking at it.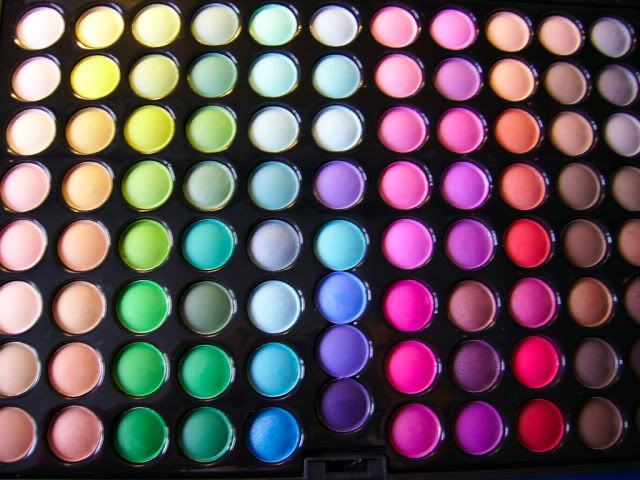 2. May I present u, my new best friend, the cell phone. Finally, after wanting a new cell for ages, I bought one with a little help... It was hard to choose, but I'm very happy with my choice. We're now inseparable.
Having an internet connection is a major plus too, and it's pink. What more can u wish for?!
I'm in love ^^