Here're the promised pictures from the Hermès "I love my scarf" party that I went to last Thursday. I had a nice time, especially because my friend Nathalie was with me.
She's a little sunshine! A big thanx to her and her bf for providing the pictures ;)
We had an opportunity to take a picture with the famous scarf. I also saw a few fellow bloggers. It's always nice to see people in person, makes this all more real to me.
The party itself was nice, but there's always place for improvement...
J'aime mon carré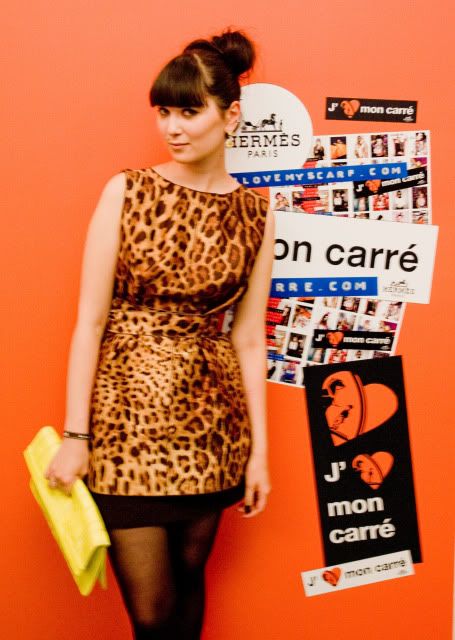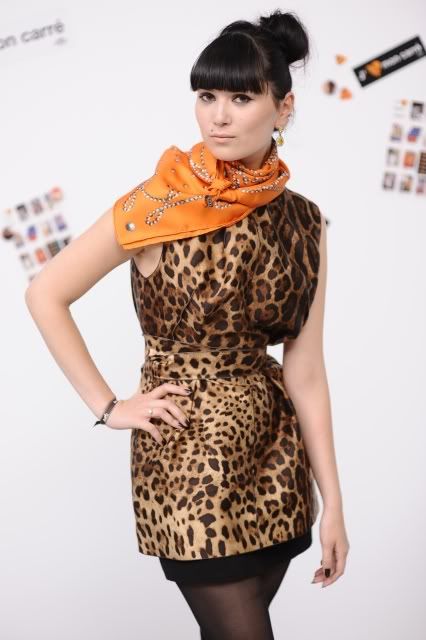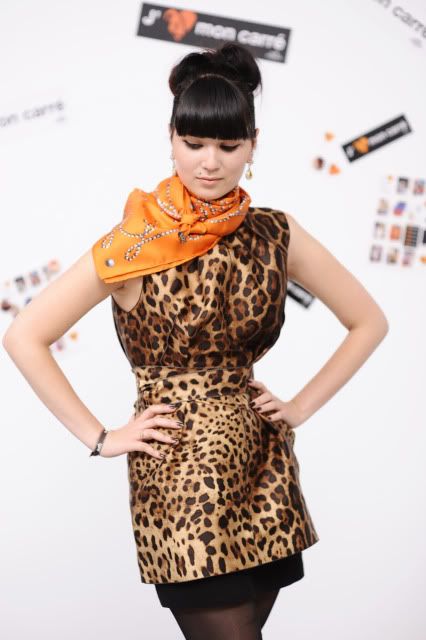 I love my clutch ;)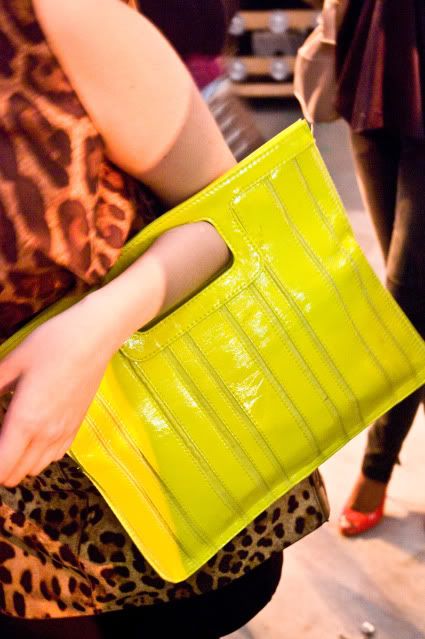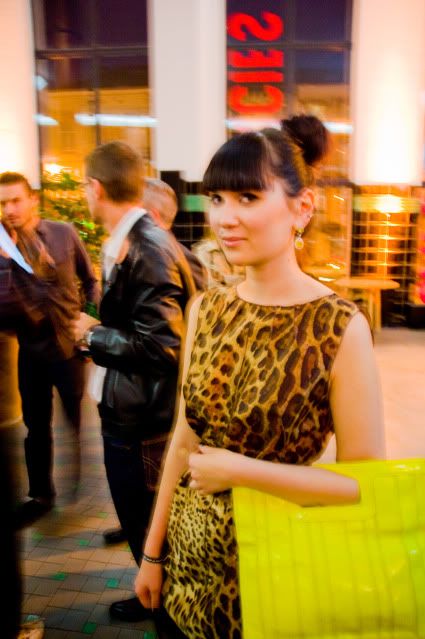 This red haired boy (wish I knew his name) practically made my night by telling me I looked magnificent. He did too!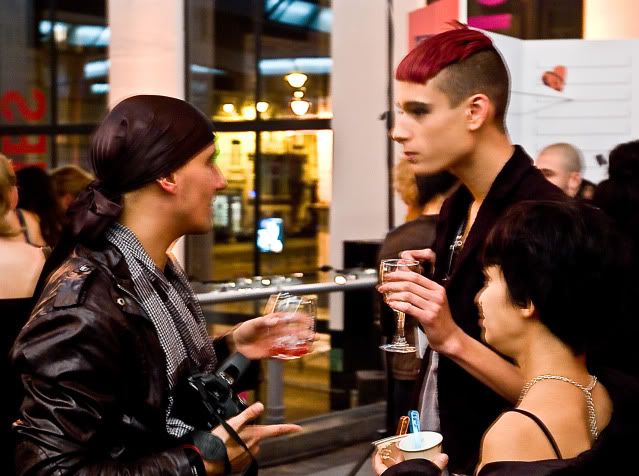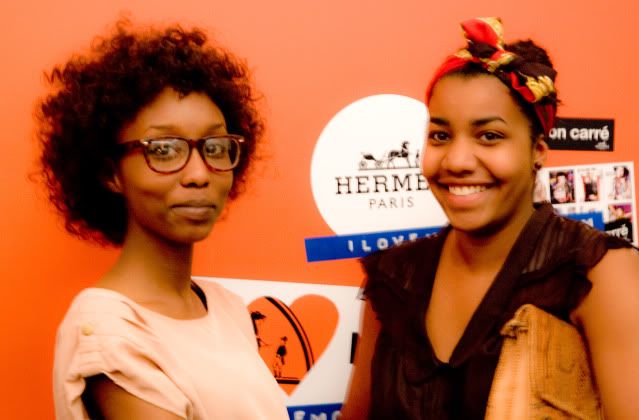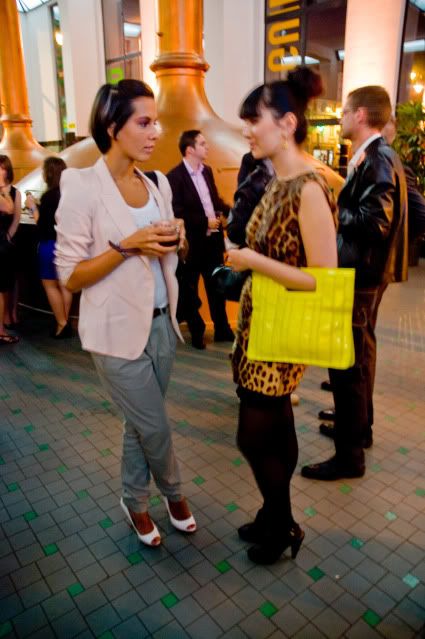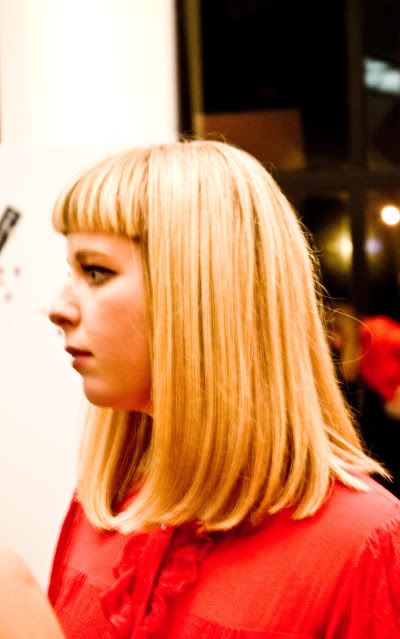 Girls Just Wanna Have Fun! Me and Nathalie
And yes, I'm totally aware of the fact that I look Chinees.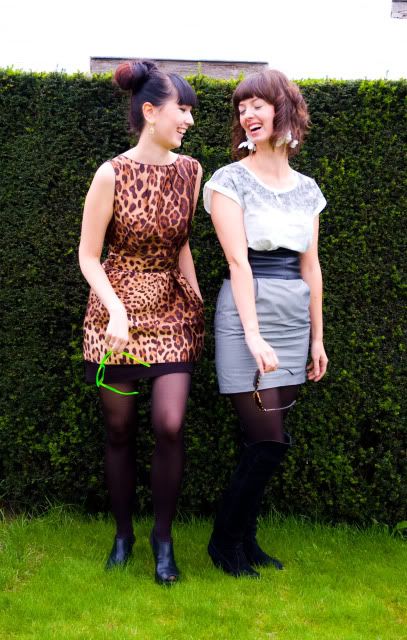 Also debuting this Dolce & Gabbana dress that I totally adore. It needed a special occasion to be worn. And what about my mad neon sunnies?!
Forgive me all this vanity!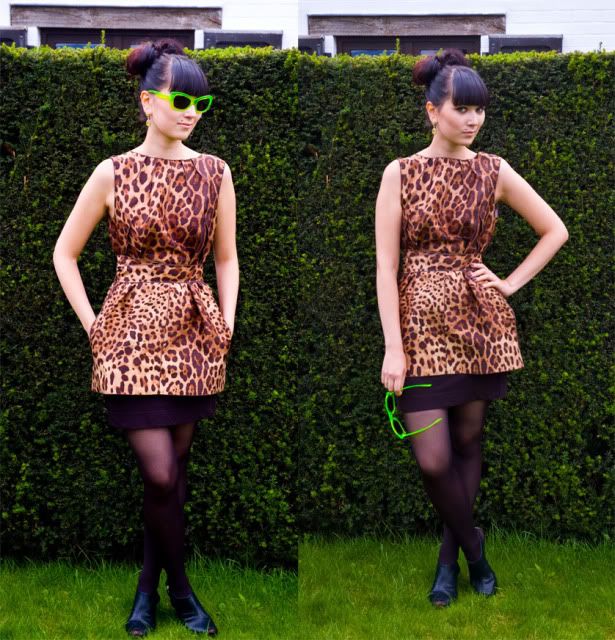 I'm also on Lookbook now ;)
I wore Dolce & Gabbana dress, Prada "Postcards" sunnies and H&M shoes.