The beach and the see were actually my favorite part of the trip.
To see the sky and water so blue and clear, to swim in the sea and lay down in the sand was like a little part of heaven. I even have a little tan now, which is a rare thing, 'cause I can't tan in Belgium.
Seeing our see this week, made me kind of sad. All gray, so was the sky, but despite the cold weather filled with people. Europeans are some mad people at times.
Anyways, here's a part of heaven for u. The pictures were taken on the last day of our trip.
The colorful dress proofed to be perfect beach material!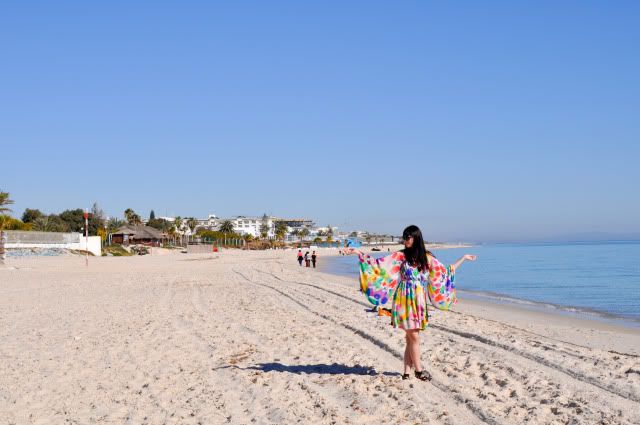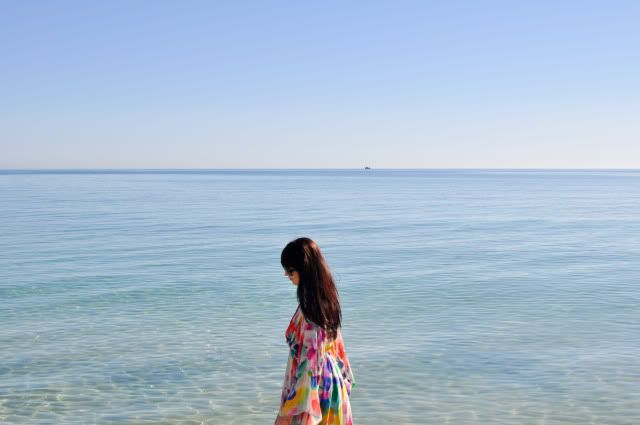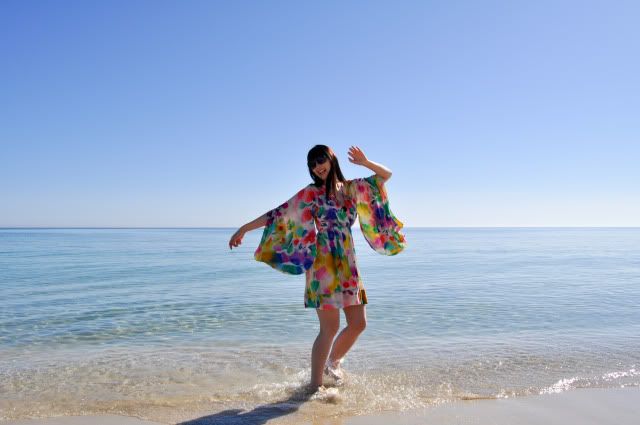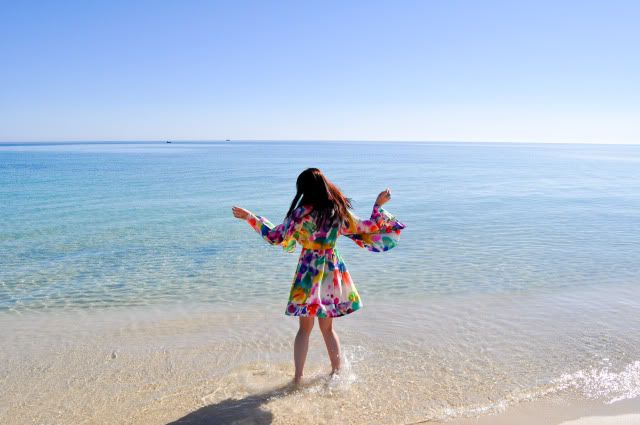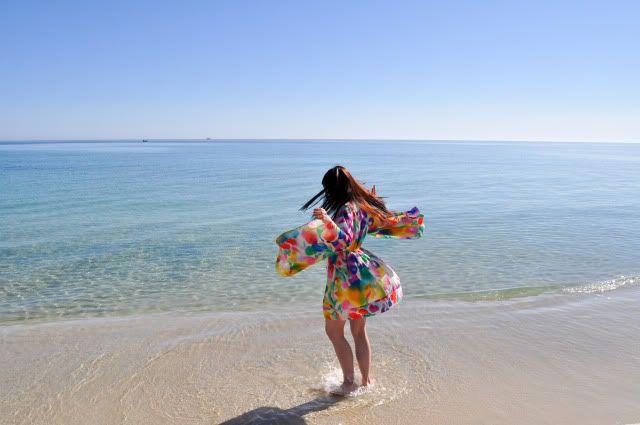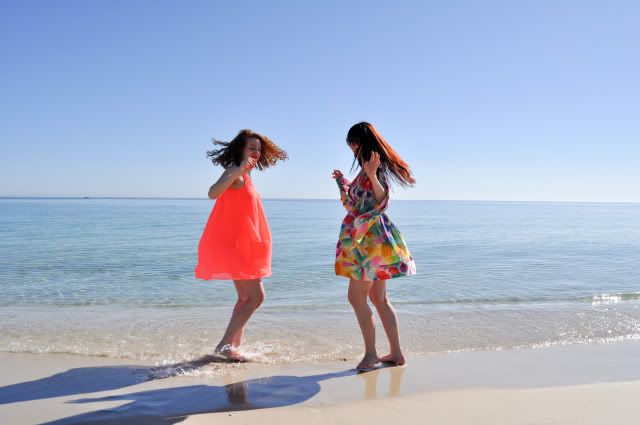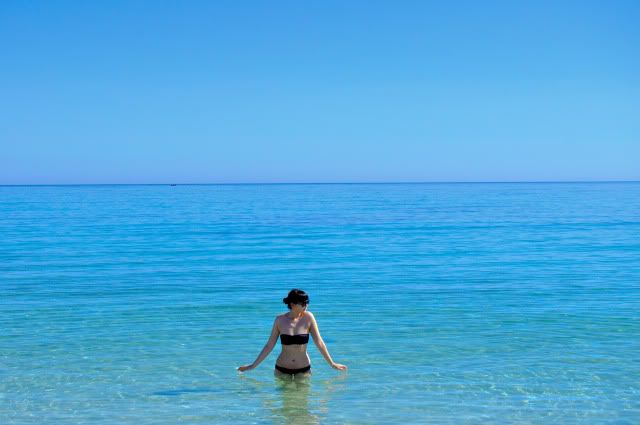 I wore an H&M Garden Collection dress