I'm desperately trying to get more of my pictures taken, but somehow it never works...

Two weeks ago I was at a 50's theme party and got my picture taken by a local photographer.
One way or another I, again, ended up wearing a H&M head to toe. Not that I'm pleased about it, but that's what happens if you mainly buy your clother there or at Zara.
I wasn't in the mood to wear some gigantic dress that night, so I went for something simple.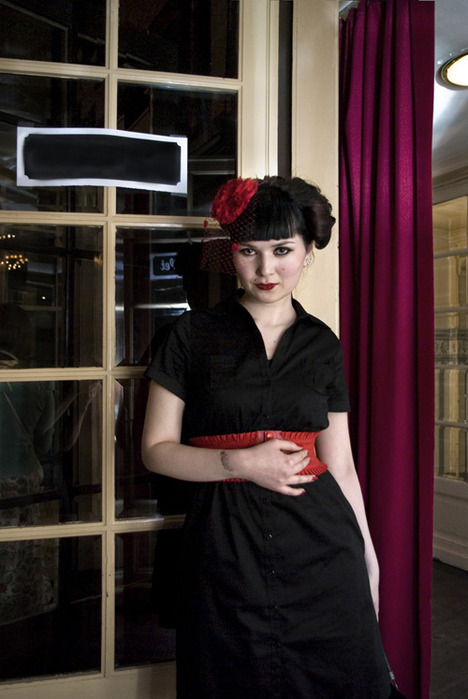 All clothes from H&M, except for the hairpiece. It's from Chapeau Claudette