As often happens, fashion is the only religion fashionista's have. I leave the question about God behind, that's something everyone has to figure out for themselves. But if you track back, there're a  lot of beautiful things in every history of every religion. And for a long time it has formed a great inspiration source for painters, artists and designers. Also in fashion we see many religious details... Nuns get a new life at Rick Owens' catwalk, Madonna's stream down the runway at Jean Paul Gaultier, ...

My favorite shoot so far is the one of Alana Zimmer by Miles Aldridge for Numero. It's just beyond words.
Here's something I made today: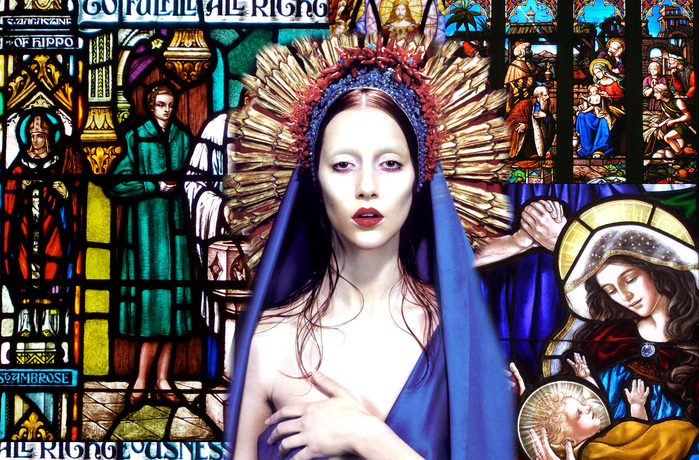 And some others from the shoot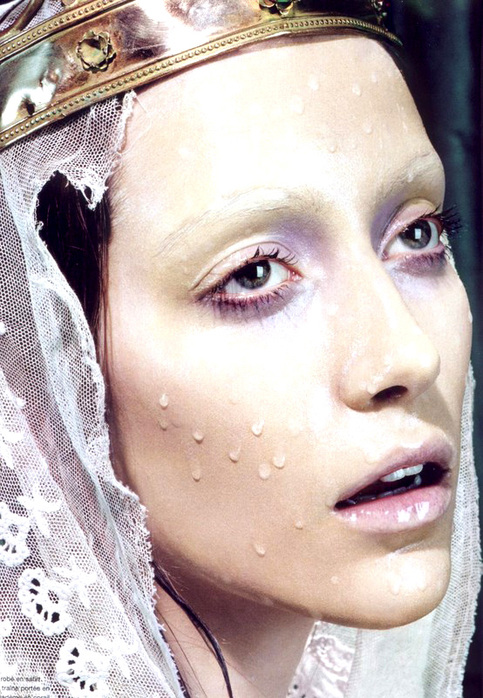 This one, actually, didn't got used in the magazine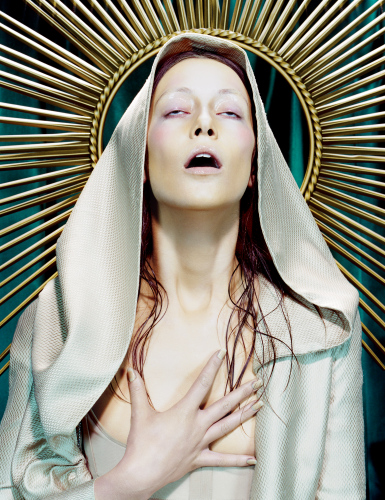 Also this POP issue was really outrageous, just look at how sexy Agyness and Magdalena are!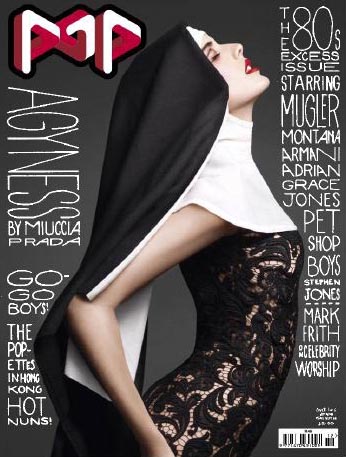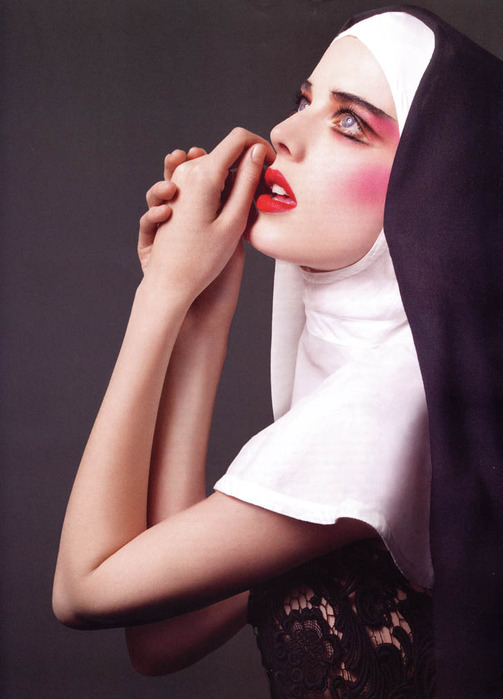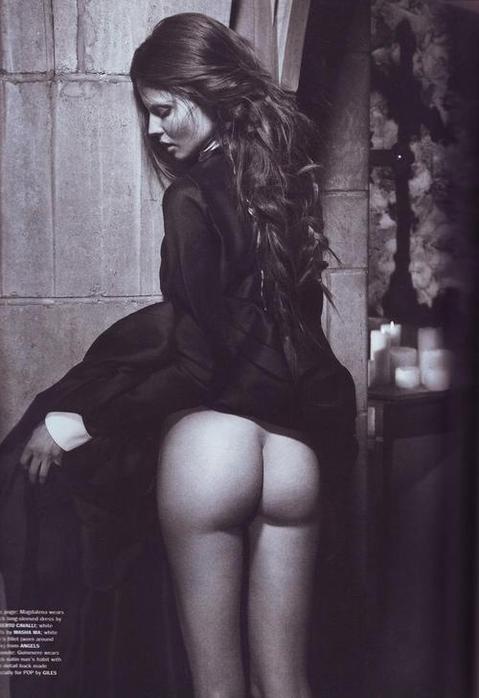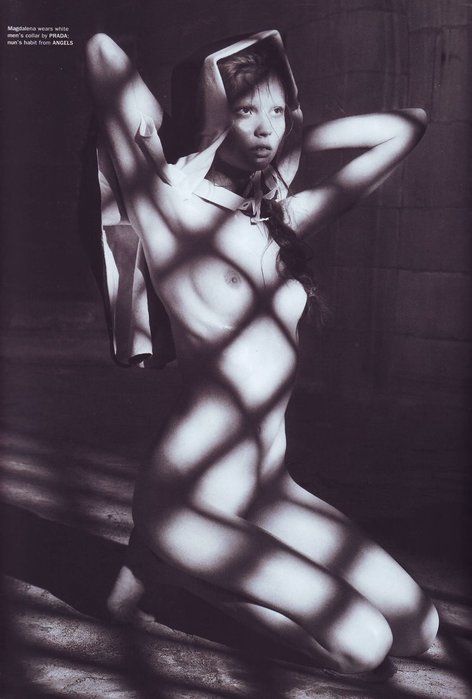 And I like to end with one of my favorite paintings: "Madonna" by Edward Munch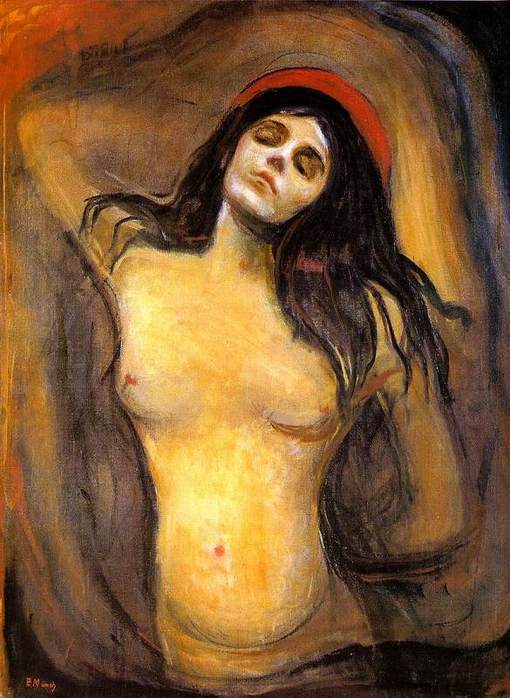 images via google, tfs, foto_decadent