The spring is here, I feel it in the air. This weekend was a first time I went outside without a coat, couldn't really believe it at the moment.
As it gets warmer, my heart longs for some color. I'm tired of all this black.
Especially orange, it can make me happy just by looking at it.
Here're a few of my favorite looks from the Prada and Cacharel spring shows!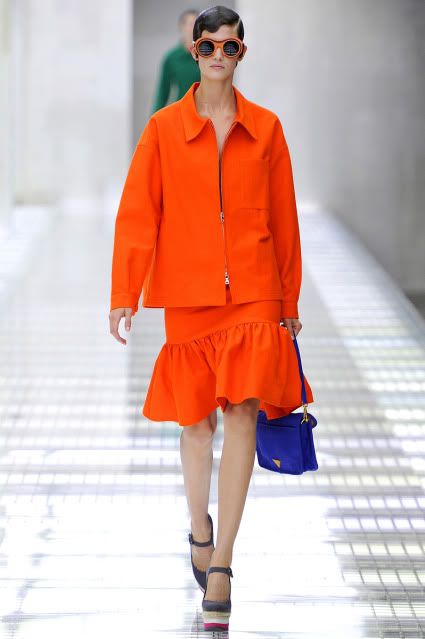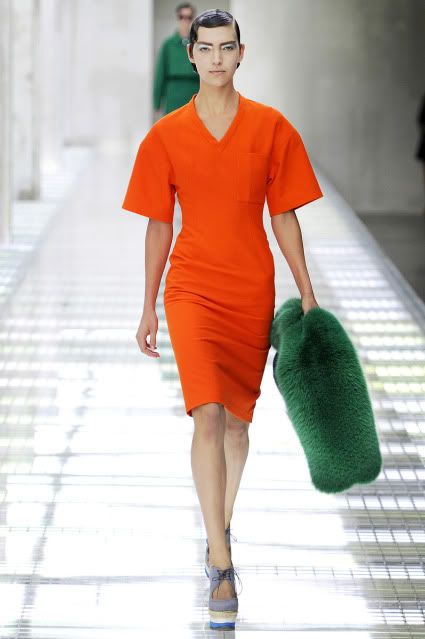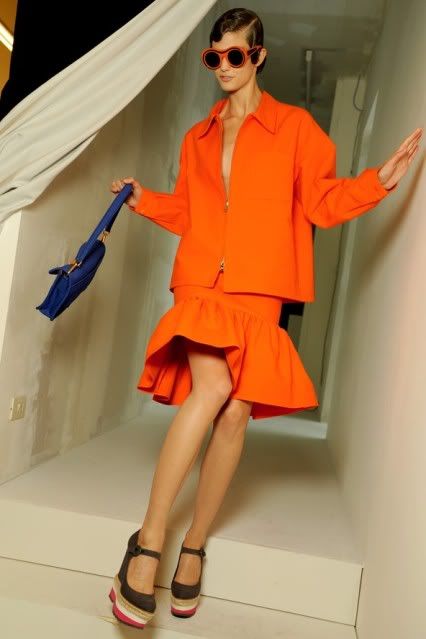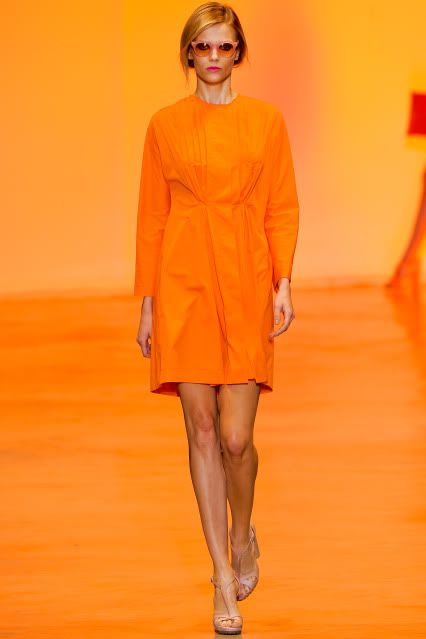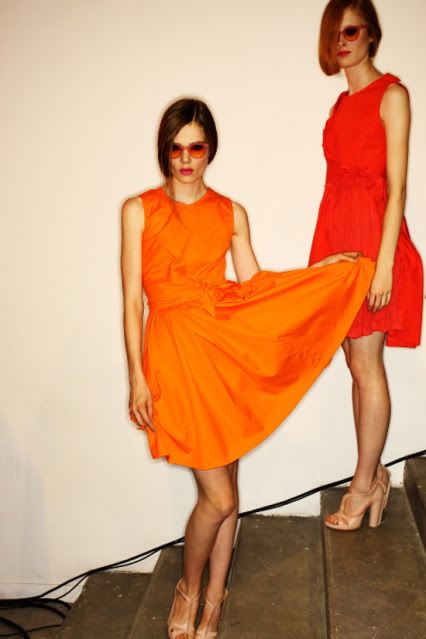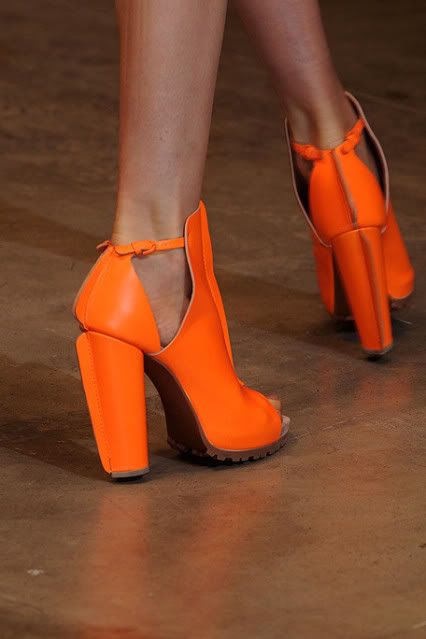 + How fun is this Jil Sander plastic bag?!
I picked up my first bright orange accessory this weekend, it's a faux fur fox tail from H&M.
A real head turner, I must say. Pictures coming soon!