Not only has summer been playing tricks with me, but it also leaves unnoticed to come back as large amounts of pouring rain. I'm a sunshine lover, so cold summers are the worst for me.
It's like having your hope crushed after a whole year of waiting.
Summers in this part of Europe are deceiving.
But still, no reason to complain, as this is only about weather.
At least I get to wear my new leather jacket already.
This shots were taken during one of the warmer days.
I wanted to wear my new black maxi skirt and gladiator sandals ones more before saying good bye.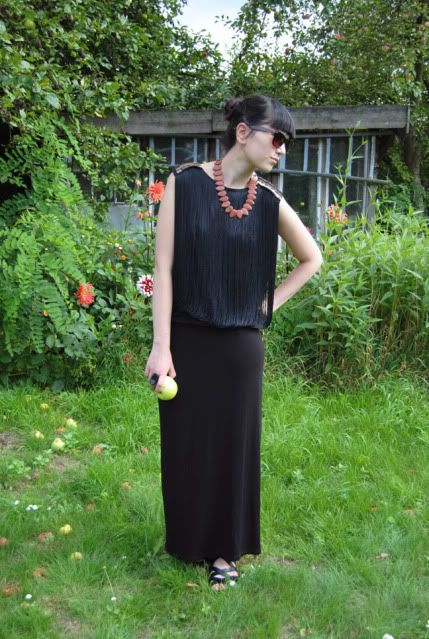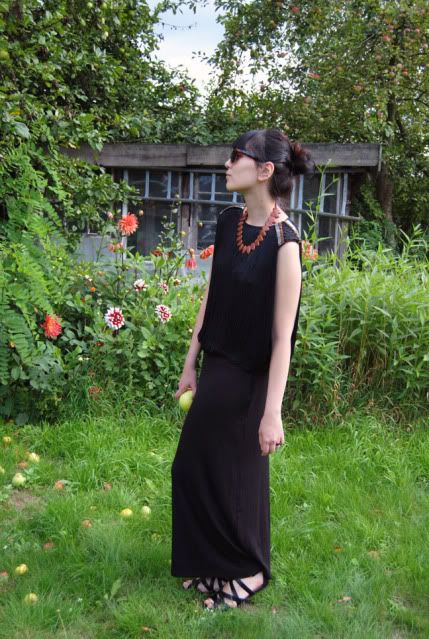 Wearing H&M Against AIDS shirt, Primark maxi skirt, H&M sandals