I'm sorry for lack of updates, I have been very sick for the last week and a half.
So there hasn't been much going on, except for watching old episodes of Sex and The City or reading. But even all that was put to an end when an infection got to my eyes. I looked like and evil vampire because my eyes were so red. By the way, that's what I and a group of my "dark" friends were called in the feature of ELLE Belgium. But more about that later...
Last thursday, when I just started to feel better, I got invited to the launch of the spring collection at the Armani store in Antwerp. The place was packed with people and it was pretty hot in there.
The music was good and I saw some amazing jackets, *sigh*. For some lame reason I didn't get any descent pictures. A photographer snapped a few pics of us, so if they'll ever see the day light, I'll let you know.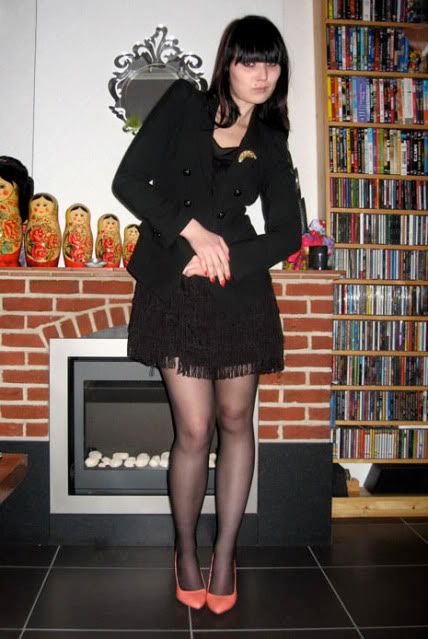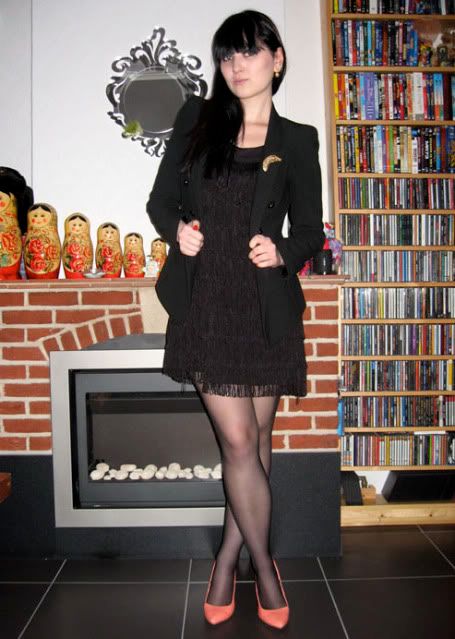 This is what I wore that night:
Dress & shoes: H&M
Blazer: Zara
Brooch: Vivienne Westwood
Earrings: Monet & Co