I'd like to introduce to you my new jacket, from the moment I saw it I fell in love.
It's so well cut and the fabric is amazingly soft and nice to wear. I wanted to have a jacket with big shoulders for a while, but I didn't want them to be huge, already have one like this.
I'm really happy that it'll be hanging in my closet from now on, I'll treasure it for many years to come. You really can wear a jacket like this to many different occasions. This version is just a simple "going to school" style.
I also found these boots in a thrift store. They look pretty much like new, but I suppose they are at least 15 years old. Such boots are a perfect every day shoe for me.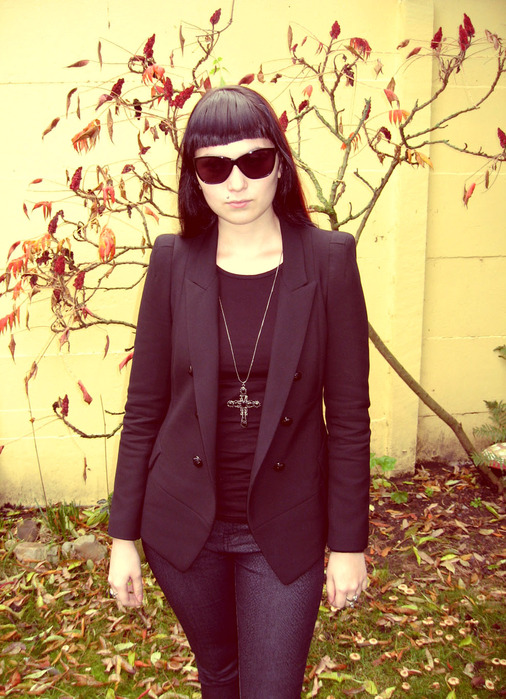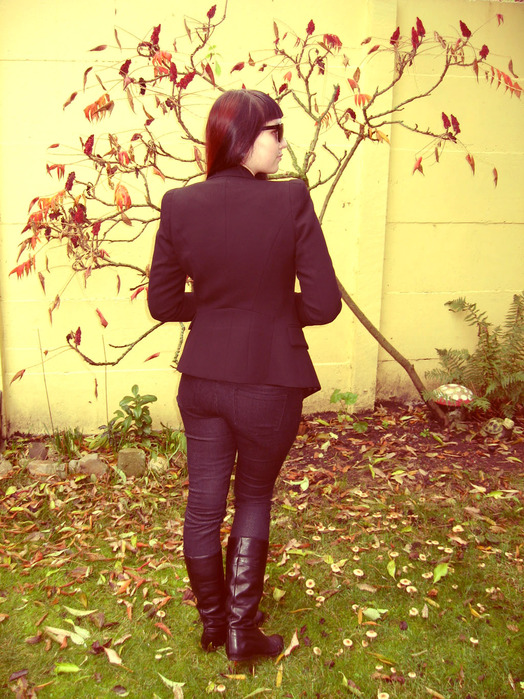 I've been told that there has been a problem viewing the images of this post.
Can anybody see the pictures?!