So I suppose that this was my last summer outfit of this year. I snapped it a few days ago, when the weather still was fine. Now the rain is pouring from the sky two days in a row and the wind is crazy. I just hate wind! And as you know, wind from the sea can get quiet powerful. It even makes walking a hard task.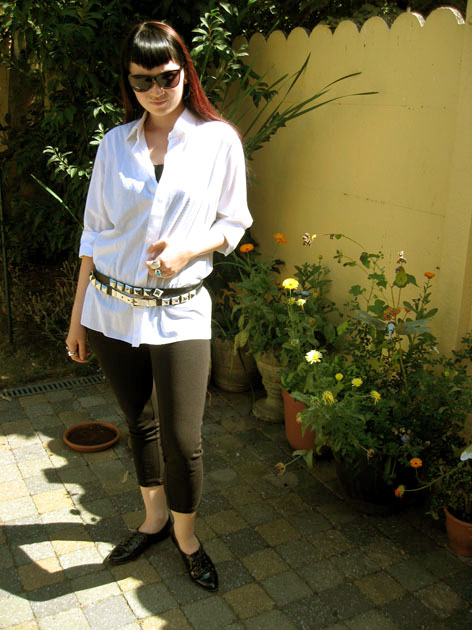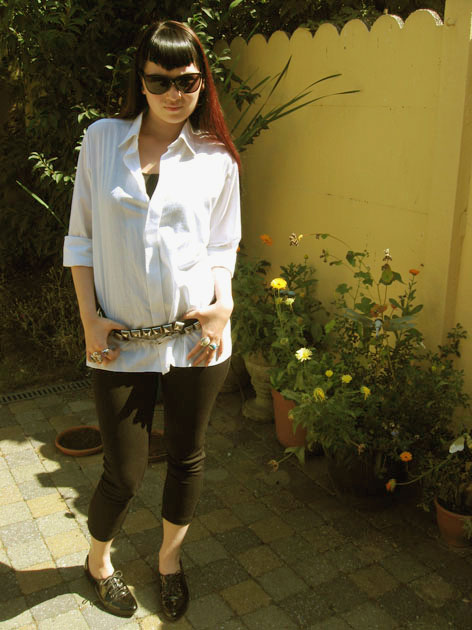 Vintage shirt, c&a pants, Pimkie oxfrods, zara belt, h&m sunnies and silver rings.
I'm quiet obsessed with these shoes. I've been looking for a pair of oxfrods the whole summer and found these in August.
They're not only sparkly and super comfortable, but were also cheap, just 25 euros! A close up will follow soon ;)
Now I'm still looking for another pair. A girl can't have too many shoes!