I'm sure all of you have blogging patterns, the frequency of your posts, your favorite locations to take pictures, outfit strategies. We don't always kiss and tell and I'd be a liar if I say that I don't think my looks through and don't try to make the best of it. But I have my boundaries. I'm not going to pretend that I run on high heels, which are definitely represented in my wardrobe, every day when I walk out of the door. I don't. Mainly because I don't drive and going to college in heels is not my thing. Also, have u ever walked on middle age stone pavements in heels?! Let me tell u it's not such an easy thing even while wearing flats.
Mostly, I take my outfit pictures on week ends, because I have a chance to dress up or just time to do so. Because my weeks are very hectic and busy I try to wear "easy" clothes, but the ones that are still "me". I don't like to go up the mass, but turning heads on regular days isn't my goal either. Just trying to maintain a personal look, without exaggerating, well mostly :)
So this time I decided to show u what I usually wear on a week day.
This look is simple, but still dressed. Though I'm not a big jeans wearer, I became quiet attached to this pair. Not only are they quiet comfortable, but can also be worn with many different items.
In my daily outfits I still prefer darker shades with a pop of color from time to time.
The big bag, that can hold all the college stuff, is a daily part of the outfit. For shoes I often go for simple brogues, flats or black leather all stars.
Hope u'll like this casual look.
Wearing: Zara blazer, Vintage blouse, H&M jeans, sunnies & bag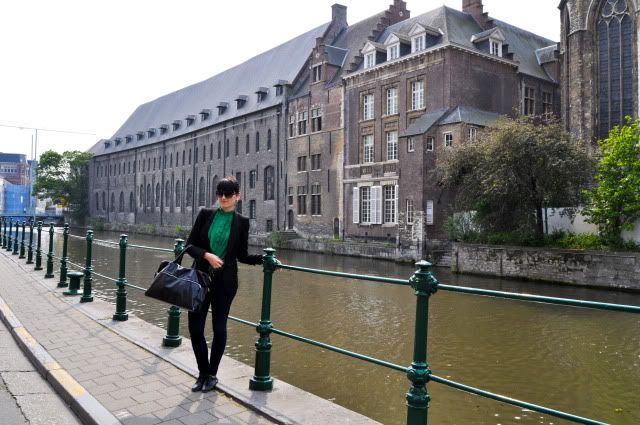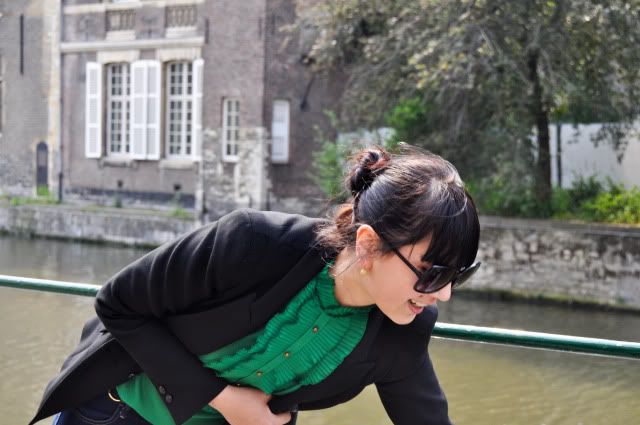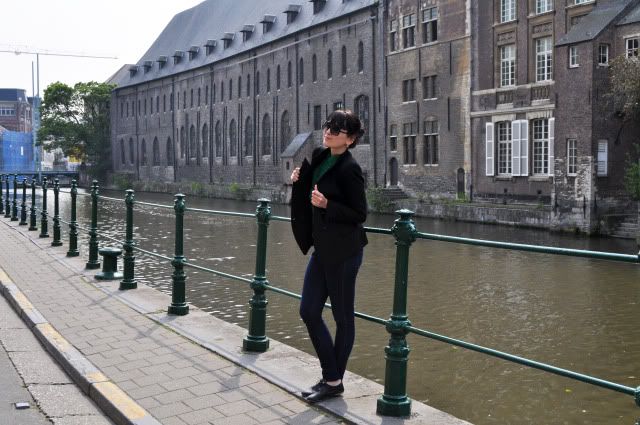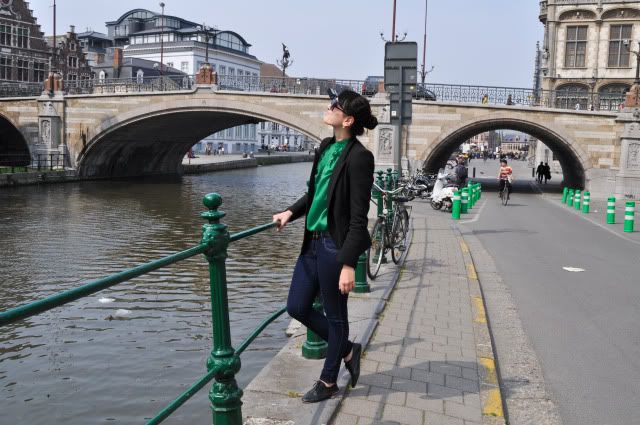 What are your favorite items to wear on regular days?