School has just started again and things have been a bit hectic around here, so I've been missing out on the blogging field... But back now.
This

sunday I visited the biggest European floral

exhibition, called the Floraliën.
The venue of the exhibition was huge, I've never seen so much beautiful flowers in my life.
The ideas some designers came up with were incredible. This was one big inspirational trip for me.
It really stunned me how creative designers were with all sorts of plants, flowers, trees, ...
I really got an Alice In Wonderland feel there.
Off course this was the perfect occasion to debut the famous H&M rose jacket from the Garden Collection. This was definitely one of best buys I ever made!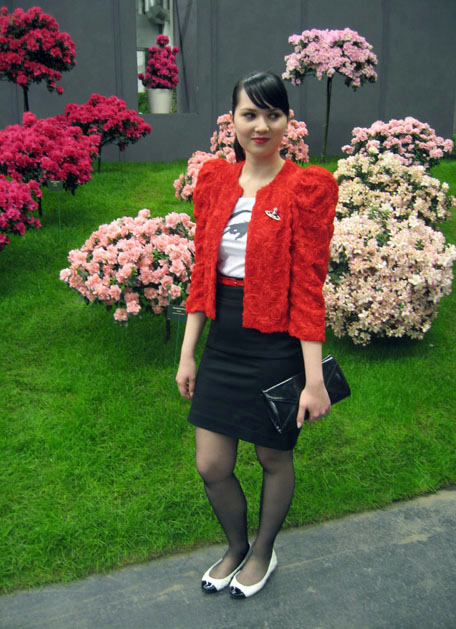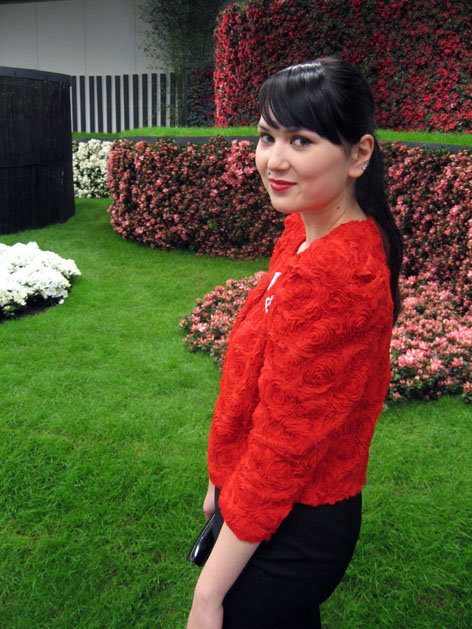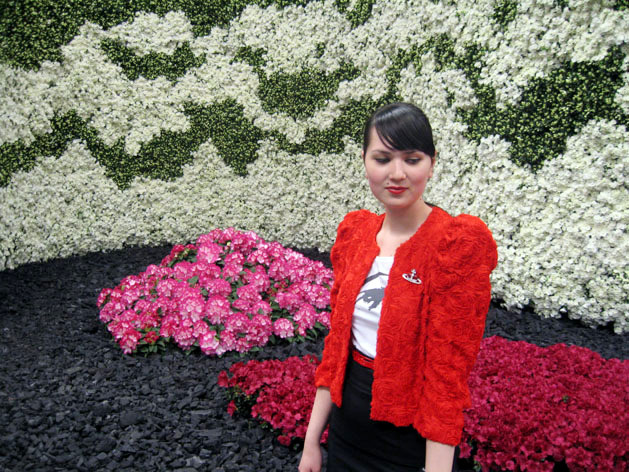 Wearing: H&M The Garden Collection jacket, H&M skirt, Dita Von Teese for H&M Against AIDS shirt, Vintage clutch, Vivienne Westwood heart orb brooch, YSL seamed stockings, Asos flats.
Here are some pictures of the pieces I especially liked: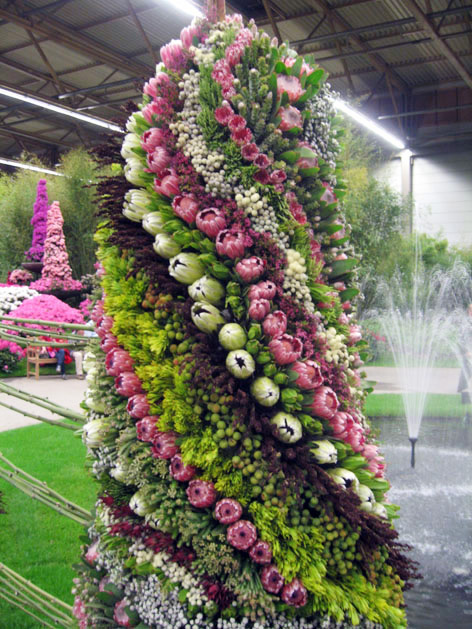 The Brussels Atomium rebuild in flowers.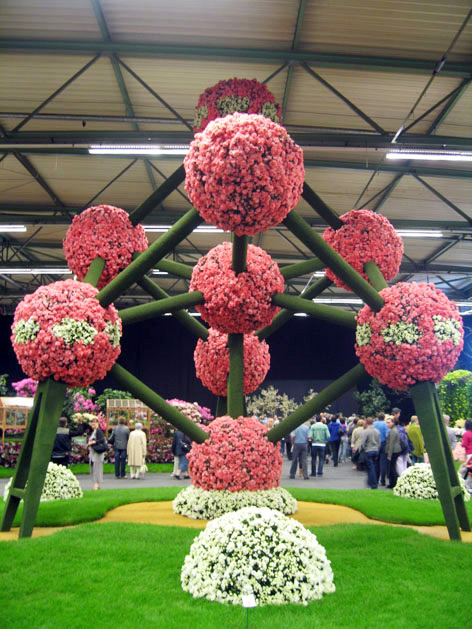 This ball of flowers was huge, and so impressive. Didn't even look real.
Must have been a lot of work to put together something impeccably symmetric.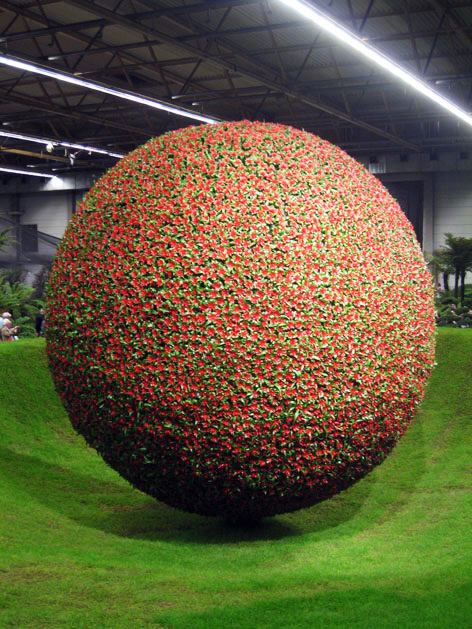 This sort of Bamboo is able to grow 30 cm a day. The exhibition runs one week...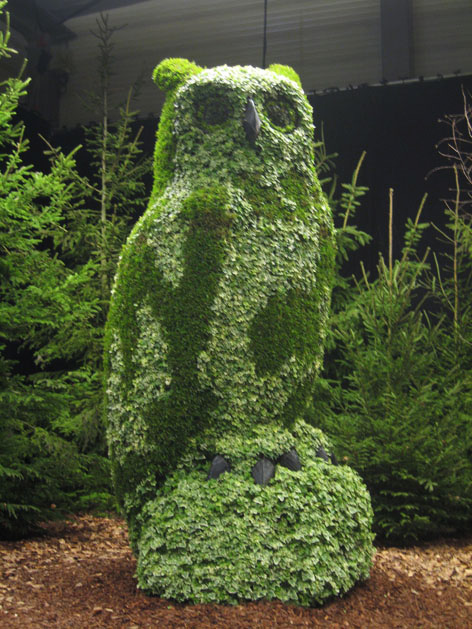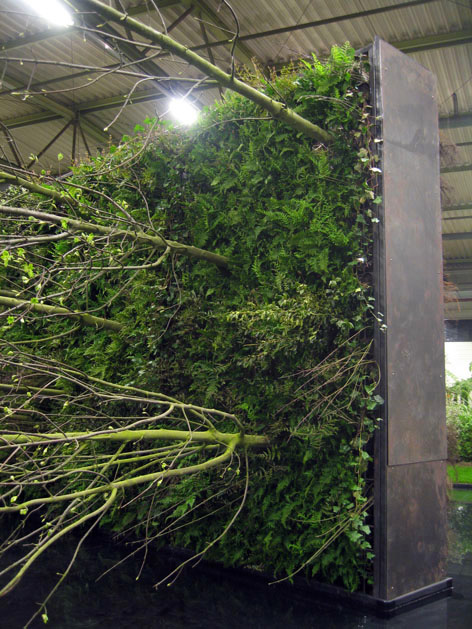 This tree in a box was the most surreal thing of the venue. It looked like a tree in a mist, which reminded me a lot of Tim Burton's "Sleepy Hollow".
I bet Veronique Branquinho, knowing her obsession with trees, would have liked it too.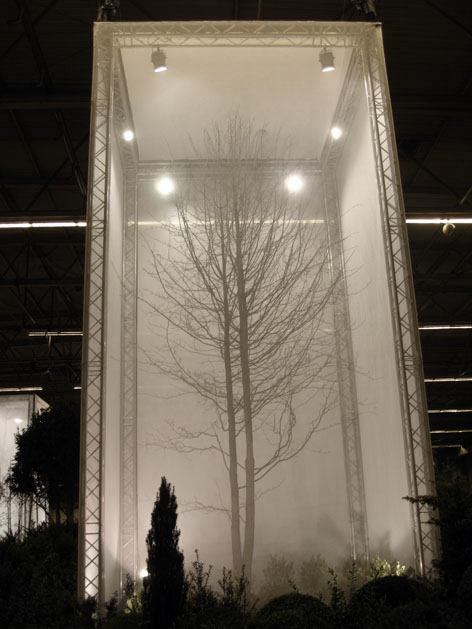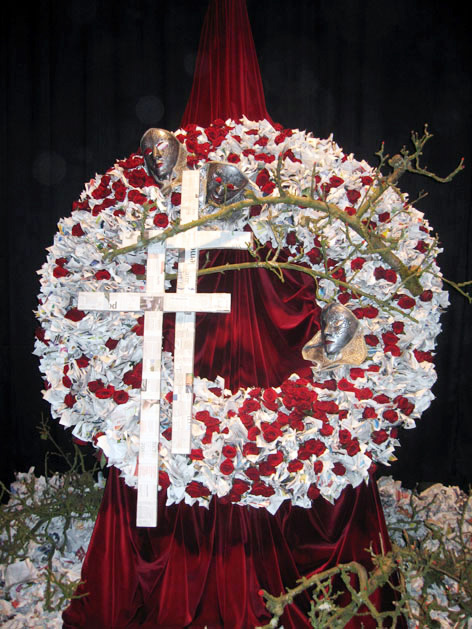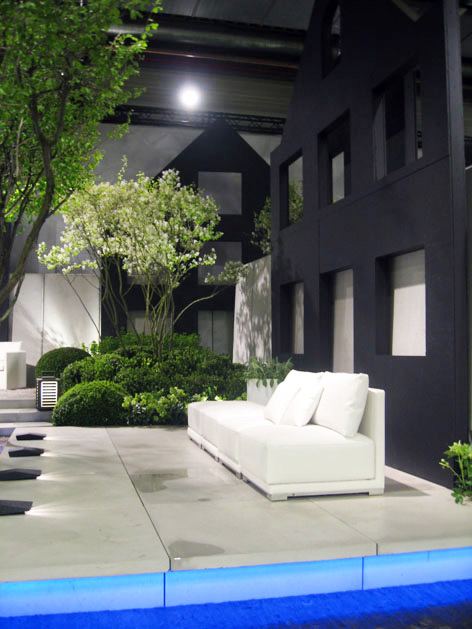 This orchid chess game was Alice in Wonderland meats Breaking Dawn cover (Twilight series).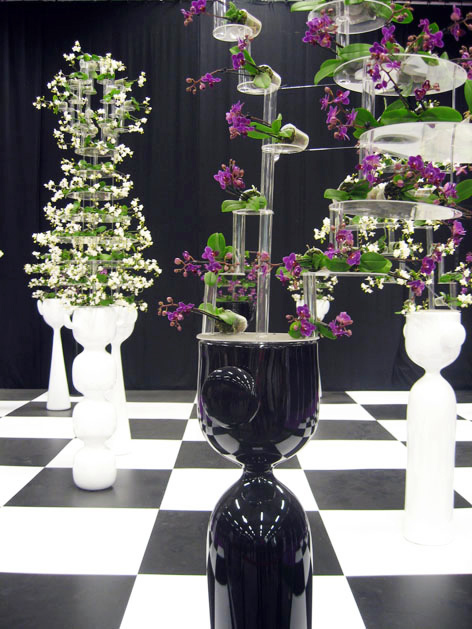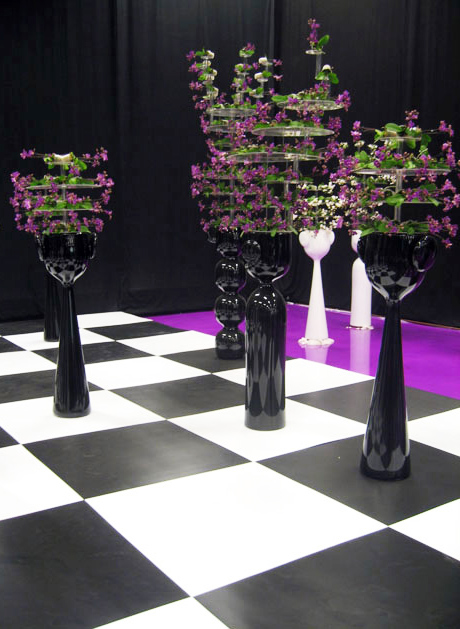 Such white orchid "bridge" would be perfect for a wedding.