I'm debuting my new coat here, it's from a Belgian label called Chine. I love it's quality, it's so soft, but unfortunately not very warm.
It's still pretty cold out here and the wind has returned. Have I mentioned that I hate wind?!
Well, I do. It always messes up my hair, I have to use tons of hairspray on my bangs to stay in place. It makes me look like a crazy lady with hair flying out in all directions. The weather forecast promises snow soon. So I still put on 1000 different layers, I'm looking forward to spring!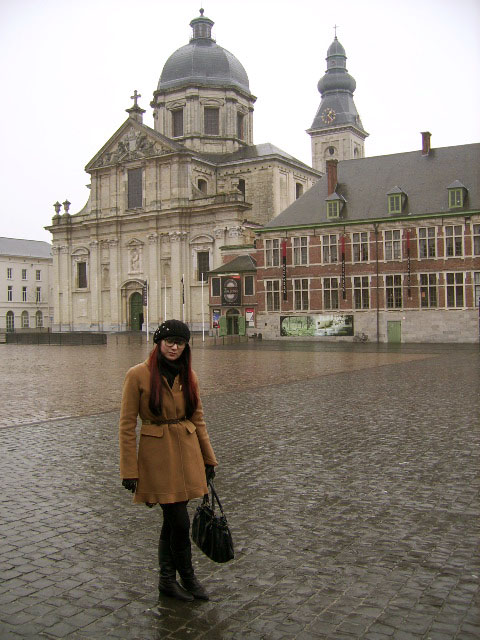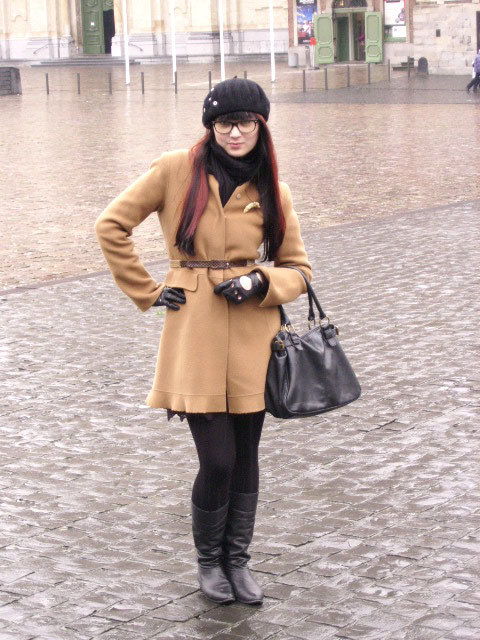 Wearing: Chine coat / Vintage belt & boots / Asos glasses / H&M bag / Zara gloves
C&A Baret/ Westwood brooch (what a long list :p )
This Vivienne Westwood banana brooch is also new, I'm crazy about it! It sparkles like a Christmas tree!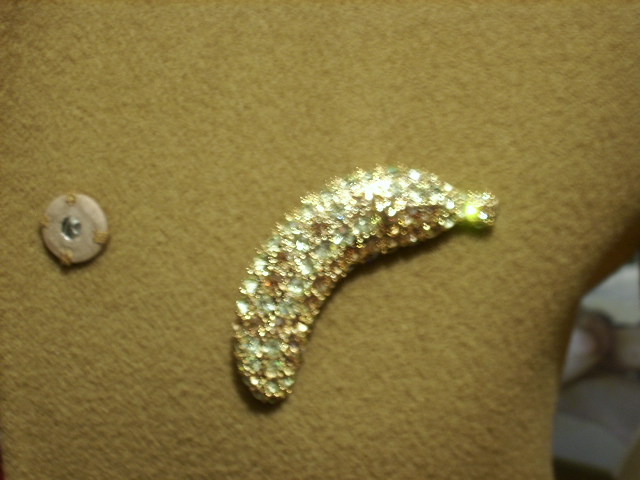 I bought this armour ring at H&M. I've been hunting for the one from Westwood, but haven't got it yet.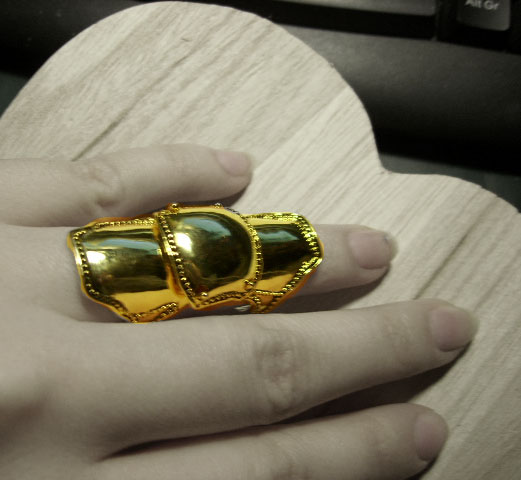 So, 2010 is almost here and this will be the last post of this year.
I want to thank my lovely readers for the comments!
I wish you all a wonderful year full of fashion extravaganza, much love and health!
I'll be staying at home in front of the tv, because I have to study for my exams. It's still good, though, because I'm celebrating with my mom.
Happy New Year!
xoxo