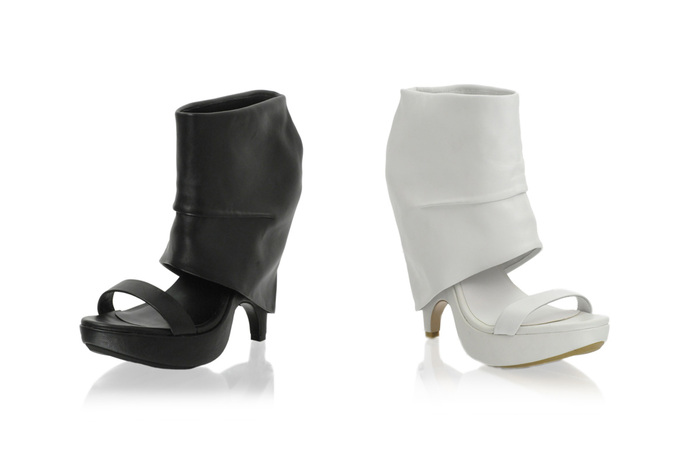 A bit more about the shoes I wore in the previous post. So these are my new beauties, got them at Asos. From the moment I saw them, I just had to have them. I couldn't sleep and stuff, I knew I was in love. Off course I couldn't choose between the black or the white ones (happens with me all the time) so I got them both! My bf was so kind to give one pair to me as a present, I guess he was tired of me whining about them all the time.
I think these are my favorite shoes that I own! There's only a slight min. point about them, they're not that 

comfortable to walk in, my feet pop from side to side a bit. Although I'm kind off good with high heels... 
Guess I just need to get used to walking around in them. And still I'm super happy I got them!